How endorsing Donald Trump's claim that Joe Biden 'stole' 2020 polls could spell trouble for Fox News
Donald Trump said the 2020 presidential election was stolen. FoxNews endorsed the claim. And now they are in trouble.
After refusing to concede, the former US president made baseless claims about voter fraud. His "lie" was peddled by Rupert Murdoch-owned FoxNews. Months after the election, the television network continued to air news about malpractices and allegations that Dominion Voting Systems, a voting technology company was part of the conspiracy to defeat Trump and fraudulently elect Joe Biden. Trump's repeated allegations sparked an attack on US Capitol Hill.
Dominion had warned FoxNews about legal actions. But the top-rated news network did not stop. In March 2021, Dominion has filed a $1.6 billion defamation against FoxNews and Fox Corporation, claiming that its reputation was tarnished as the media organization aired unsubstantial claims about the presidential polls.
The lawsuit is set to go to trial next month. Dominion filed court papers in mid-February documenting that executives and hosts at Fox privately questioned the accusations that the network was endorsing on air. And now a can of worms has opened.
In new court filings on Wednesday, Dominion and Fox News traded barbs. The election technology company accused Fox of wanting a "license to knowingly spread lies," and the channel claimed the lawsuit was an "unprecedented assault on the First Amendment."
We take a look at the case and what lies ahead for the conservative TV network.
Did Fox water the misinformation?
As Trump refused to accept defeat, he and his allies made baseless accusations that there was fraud in counting votes. They said that tabulators manufactured by Dominion Voting Systems switched votes from Trump to Biden in Antrim County, Michigan. State officials verified with a hand count of ballots that Dominion machines tabulated votes accurately, reports The Washington Post. In May 2021, a local court dismissed a lawsuit alleging election fraud.
On election night, when Fox called Arizona for Biden, Trump and his supporters were upset. Fearing that they would alienate viewers who backed the former president, the network started airing claims of a fraudulent election.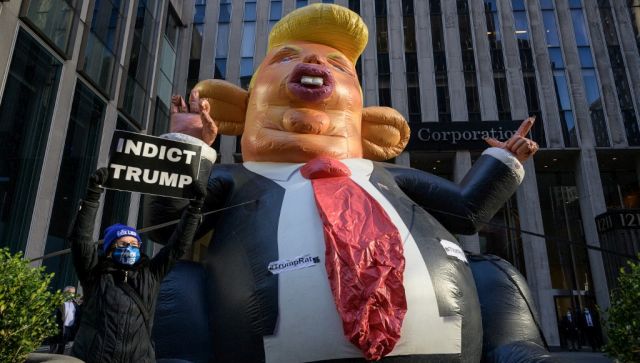 Why is Dominion suing Fox?
Hosts at Fox alleged that Dominion's voting machines ranked a surreptitious algorithm that could switch votes from one candidate to another. They also said that the voting firm was founded in Venezuela to help its leftist leader Hugo Chávez rig elections.
According to Dominion's court filings, senior Fox executives and hosts were skeptical about the baseless allegations but did not do much to change the content of their broadcast.
"Fox engaged in this knowing and reckless propagation of these enormous falsehoods in order to profit off these lies… Fox wanted to continue to protect its broadcast ratings, catering to an audience deeply loyal to President Trump," The Post reports.
Dominion has emails and texts of conversations between the big names at Fox that questioned the accusations. Prime-time anchor Tucker Carlson wrote to his producer that Trump-affiliated attorney Sidney Powell was lying. Another host Bret Baier wrote to an executive that there was "no evidence of fraud", the report says.
"Dominion lawyers have laid out how they plan to show that senior Fox executives hatched a plan after the election to lure back viewers who had switched to rival hard-right networks, which were initially more sympathetic than Fox was to Mr Trump's voter-fraud claims," according to a report in The New York Times (NYT).
What are the latest revelations?
According to court documents released on 27 February, FoxNews executive chairman Rupert Murdoch admitted in a deposition that some hosts endorsed Trump's "election fraud" claim.
When Murdoch was asked by a Dominion lawyer if Fox hosts endorsed the idea that the election was stolen he said, "Yes. they endorsed." He also revised in the affirmative when asked if he doubted any claim of massive election fraud.
He confessed that Fox should have done more to challenge the election claims. "I would have liked us to be stronger in denouncing it, in hindsight," Murdoch said.
Another tranche of documents shows that senior executives and anchors were concerned about what Trump's lawyers were claiming. Murdoch referred to the claims as "really crazy stuff" and said it was "very hard to credibly claim foul everywhere", reports The Post.
Records also show that bosses at the network scolded reporters who challenged Trump's claim. They were pulled up for not "respecting our audience", the report says.
Differences between the news reporting side and the opinion side have also come to the fore. While the election "decisions desk" that was crunching the voter numbers stuck to its conclusion that Joe Biden beat Trump in Arizona and then went on to win the 2020 poll, leading hosts including Tucker Carlson, Sean Hannity and Laura Ingraham were not just Trump's claims but were amplifying them on air, reports Guardian.
"In my 22 years affiliated with Foxthis is the closest thing I've seen to an existential crisis – at least journalistically," Bill Sammon, a senior news editor who was leading the decision desk at the time, texted to a co-worker, court motions revealed.
Hosts had a different take as viewing dropped. The network's chief executive, Suzanne Scott, said that the reporters "don't understand our viewers".
"We are officially working for an organization that hates us," said prime-time host Laura Ingraham, reports NPR.
These exchanges, quoted by legal filings, have been captured by the Dominion's legal team.
What is the network saying?
According to Fox, its reporting and commentary on Dominion were part of legitimate newsgathering. "It is plain as day that any reasonable viewer would understand that FoxNews was covering and commenting on allegations about Dominion, not reporting that the allegations were true," Fox's lawyers wrote in a court filing, reports The Post.
"There will be a lot of noise and confusion generated by Dominion … but the core of this case remains about freedom of the press and freedom of speech, which are fundamental rights afforded by the Constitution and protected by New York Times v. Sullivan," a Fox spokesperson said in a statement on 17 February.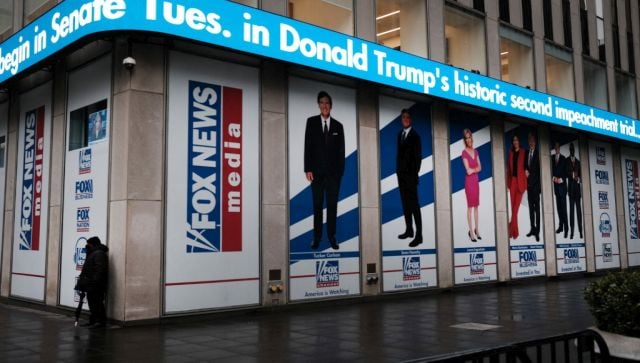 What's next for Fox?
The trial is set to start in mid-April but experts say the documents reveal that seniors at Fox knew that the voter election claim was a fraud. They said that the evidence presented by the Dominion was compelling and could pose a significant threat to the network.
Attorney Lee Levine, who litigated 1st Amendment matters for 40 years, told the Los Angeles Times, "I had a hard time envisioning a scenario in which Fox wins before a jury."
Harvard law professor Laurence Tribe told Guardian that Dominion's filing "establishes that Fox was not only reckless" but also that producers, owners and personalities were "deliberately lying…"
"You just don't often get smoking-gun evidence from a news organization saying internally, 'We know this is patently false, but let's forge ahead with it,'" RonNell Andersen Jones, a University of Utah professor who specializes in media law , previously told The Washington Post.
With input from agencies
Read all the Latest News, Trending News, Cricket News, Bollywood News,
India News and Entertainment News here. Follow us on Facebook, Twitter and Instagram.