There's nothing quite like the feeling of preparing for your first ever marathon. If pressed, I'd label it equal parts fear, nausea, uncertainty and concern that my last will and testament is up to date.
One part I'm not concerned about, however, is the tech. Running 26.2 miles requires the right gear and my marathon kit will still be firing on all cylinders long after my legs and lungs have decided they've had enough.
Most of my running happens in easy-to-digest four-mile jogs around nearby parks so I'm just fine with a simple fitness tracker like the Fitbit Charge 5 and a pair of worn-out old running shoes. But the TCS London Marathon is a whole different story and I need to upgrade some of my equipment accordingly.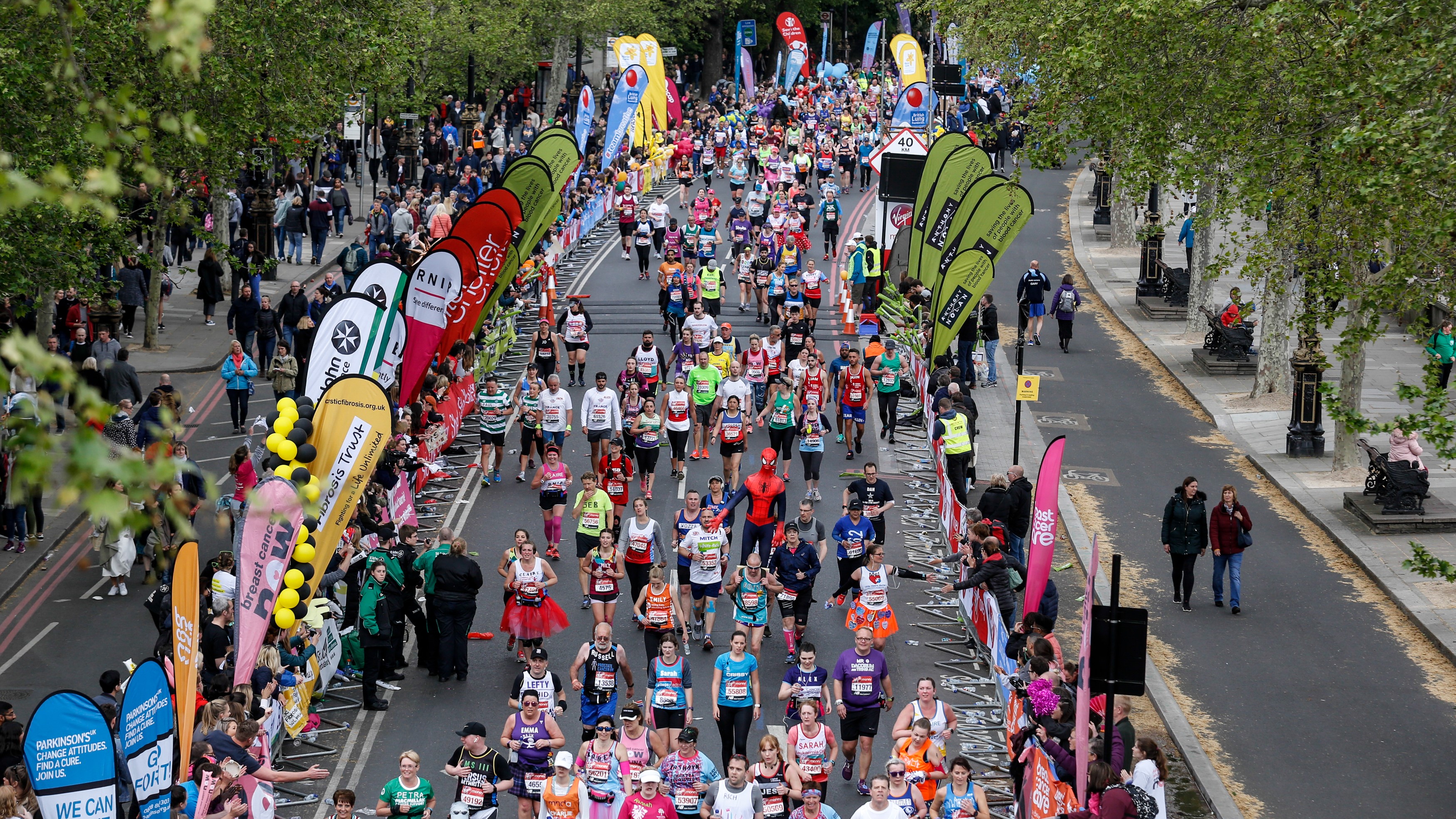 Even if you're not planning on lacing up for a marathon run yourself, you may decide having some of the items below in your locker could make the difference between an enjoyable race and a painful experience.
Here are the five gadgets I'm using to help me run my first marathon.
Nike ZoomX Invincible 3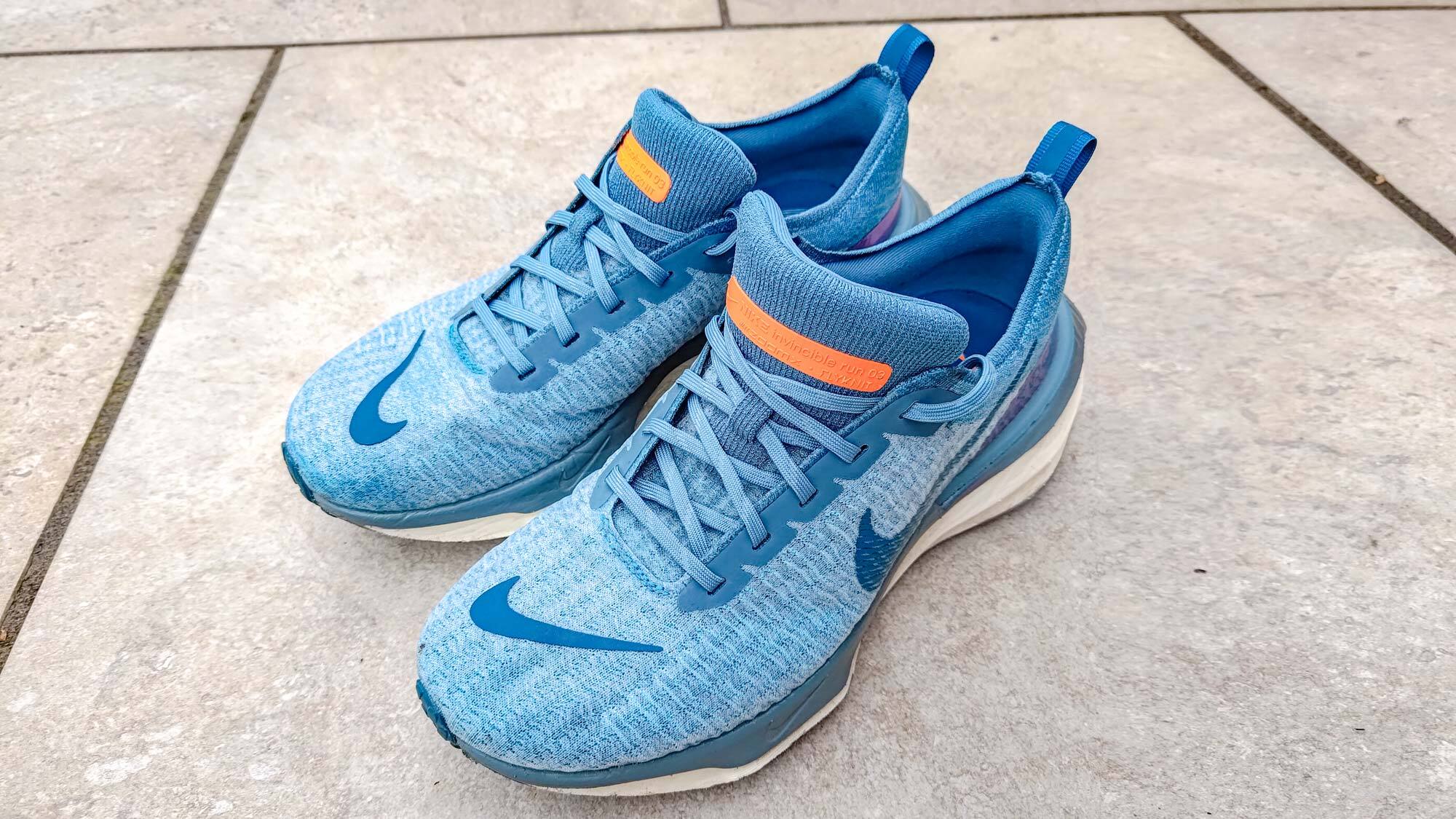 The most important part of any runners' kit is, of course, the shoes carrying my feet around the course. I've run in Nike equipment for many years, but this is the first serious race in which I'll be wearing the Nike ZoomX Invincible 3s.
The credentials are good; they made it into our list of best Nike running shoes for a reason and I've already been impressed out on training runs. There's a lot of cushioning that gives you a real spring as you run, aided by the contoured footbed that leaves no doubt you're heading for big miles.
Nike has replaced the thicker Flyknit upper from the Invincible 2 with a more breathable one for this version. Despite this, it still provides a comfortable fit that holds your foot in place while you're running. Nike has moved away from the rubber-ring of ZoomX foam surrounding the foot, and instead, has positioned the foam more strategically around the forefoot and the heel.
If there was one thing that I had to get used to with this shoe, it was the level of cushioning. Some may feel there's a little too much foam here (I've always opted for less) but there's no doubt that, over the course of a marathon, the added support will come in very handy.
Apple iPhone 14 Pro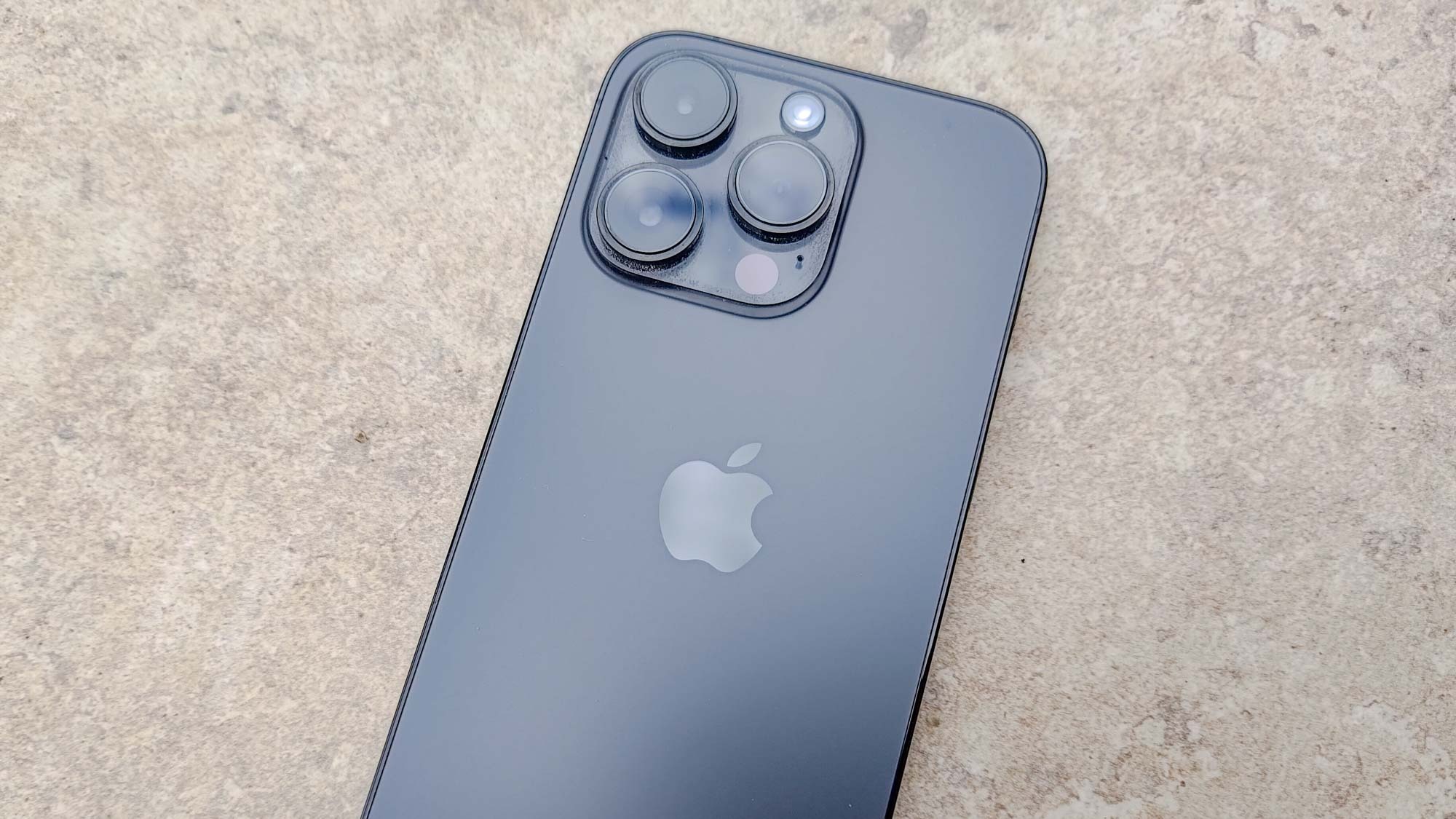 The one thing I hate to carry with me when I'm running is a phone. But, in this case of my first marathon, I'll make an exception.
I may be running so well I decide to snap a few selfies or, more likely, I'll need some way to call for help if I decide to bow out at the half-way point. In either scenario, Apple's iPhone 14 Pro is the device I'll be bringing along for the ride. The reasons are plentiful: the new 48-megapixel camera will capture the sights and sounds of London better than anything else and the longer battery life will last me well beyond the finish line.
Although I don't plan on checking it all that often, the always-on display means I can see any notifications from family or friends at a glance without having to unlock the phone.
You may be wondering how I plan to carry the phone around with me. I don't yet have a good answer for you — but I may check out the best running belts or best running phone holders (opens in new tab).
Apple Watch Ultra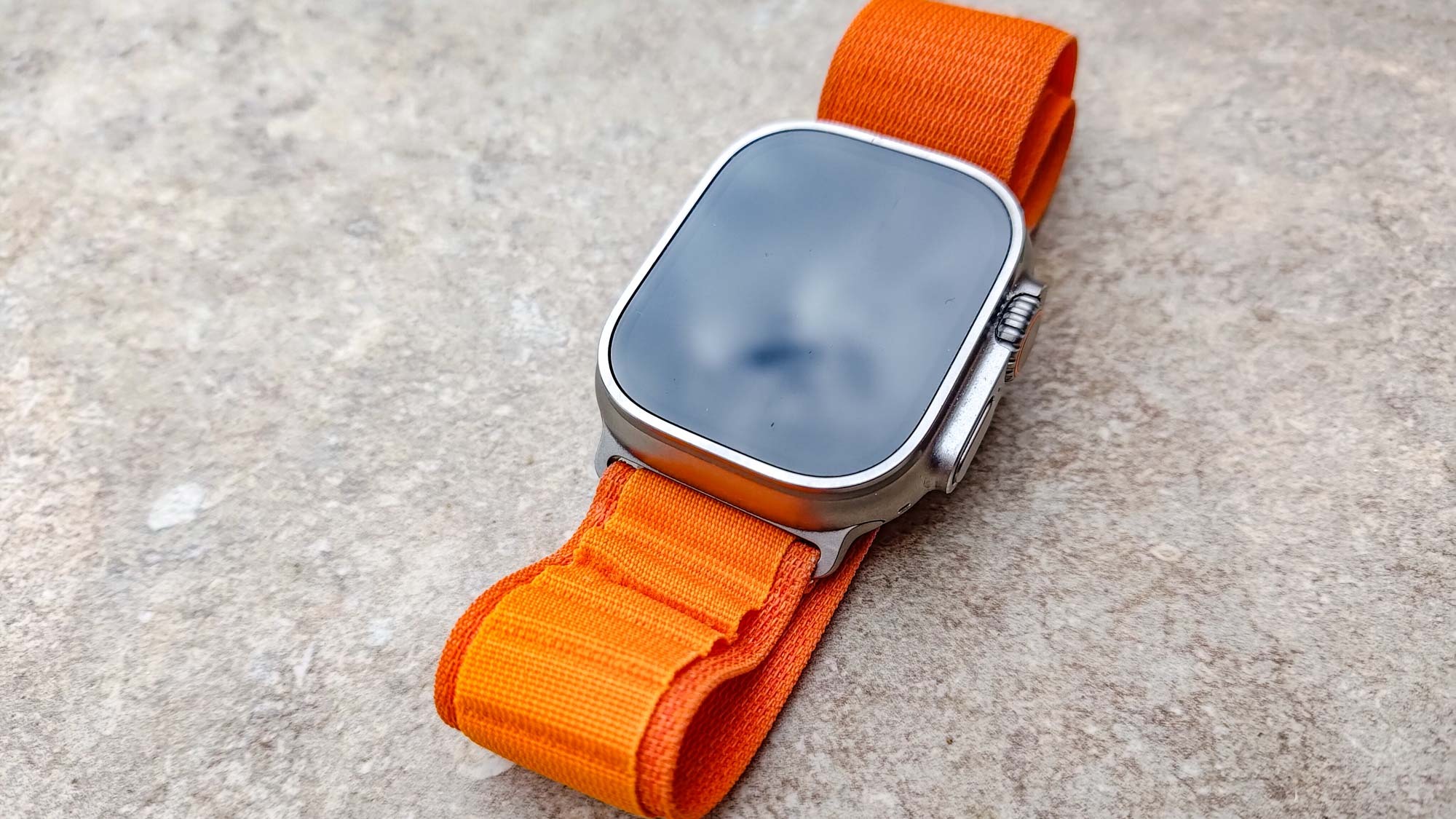 My wearable of choice for both training runs and the marathon itself is the Apple Watch Ultra. That's down to the bright and clear 49mm screen and durable titanium casing. I can quickly scan crucial stats like my distance, pace and heart rate and, because of the added action button, I don't need to worry about swiping to get started tracking my run. Apple quotes 60 hours of battery life and, while I'd like to finish the marathon in under that time, nothing's a given.
But the biggest reason for choosing to run with Apple's top-tier wearable is the dual-frequency GPS. This means the watch uses two GPS frequencies simultaneously to give you as accurate a reading as possible, even when obstacles may get in the way. London isn't known for its dense woodland canopy but there are a few parts along the route where the tall buildings may give the GPS a little trouble.
With the Apple Watch Ultra strapped to my wrist, I'm very much hoping for the most accurate positional tracking I can get. Of course, the true measure of its success will come after the race is done and I look forward to poring over the details to see how close the Ultra came in terms of accuracy.
Monster iSport Victory headphones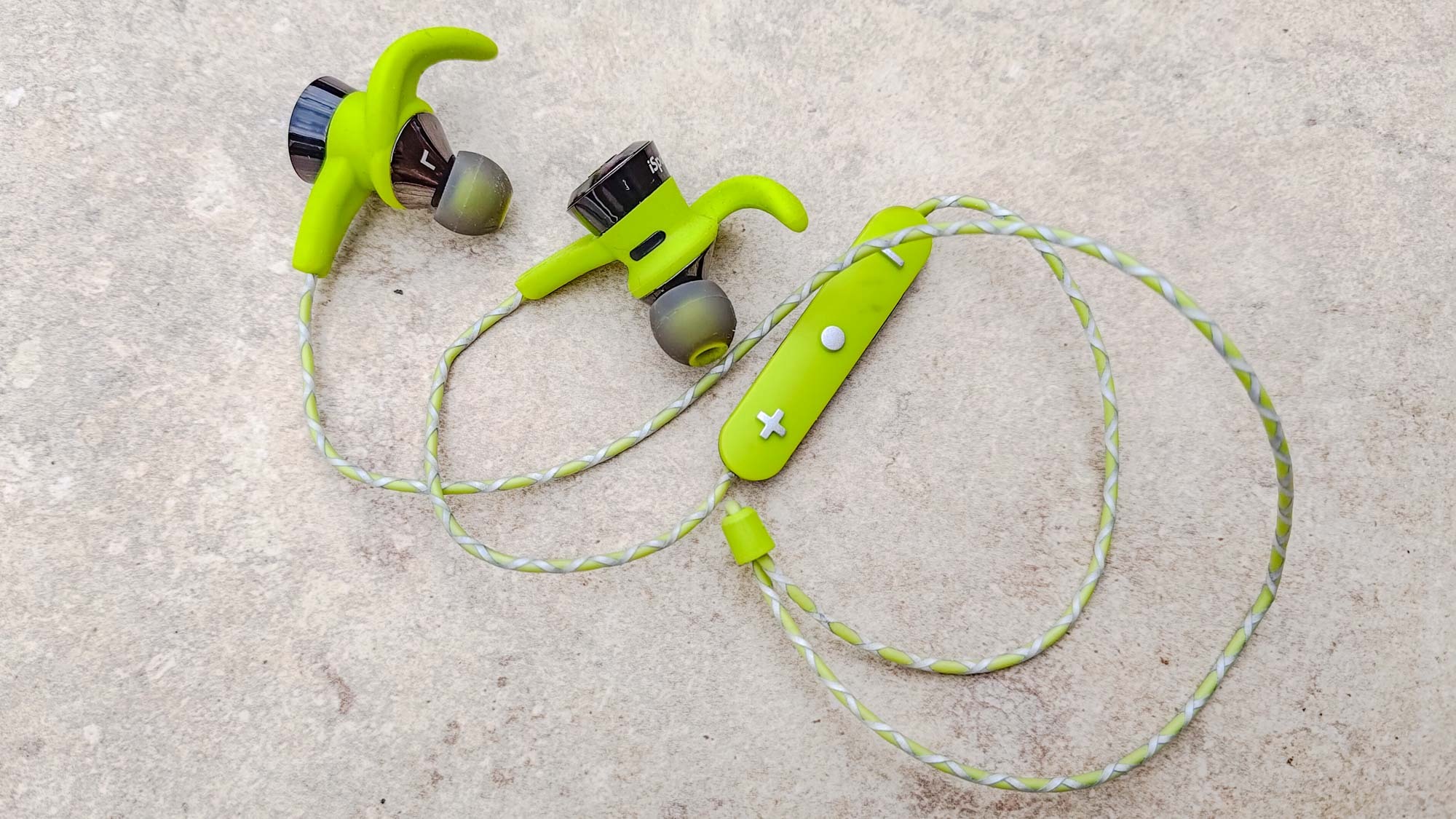 These Garish headphones are a bit of a throwback for me and not at all what you'd find on our list of the best wireless headphones. In fact, I'm not even sure you can buy them anymore. But, I have to admit, they have all the necessary features I need to work as a throw-them-on-and-forget-about-them pair of running buds.
For starters, I prefer a wired neckband over true in-ear wireless earbuds for the simple reason that I can pull them out and drape them around my neck mid-run.
Another feature of these old-school Monster buds is the fact the buttons are prominent and responsive — no awkward touchpads to navigate for volume — and they're obviously sweat resistant.
Audio quality isn't the greatest, but they do add a bit of a thump in the bass department which can help keep cadence while running. Also, they're so brightly colored that, should they fall off, I'll hopefully be able to spot them against the gray London tarmac.
My only concern is whether the battery life on these aging buds is up to the task.
SiS Go Isotonic Energy Gel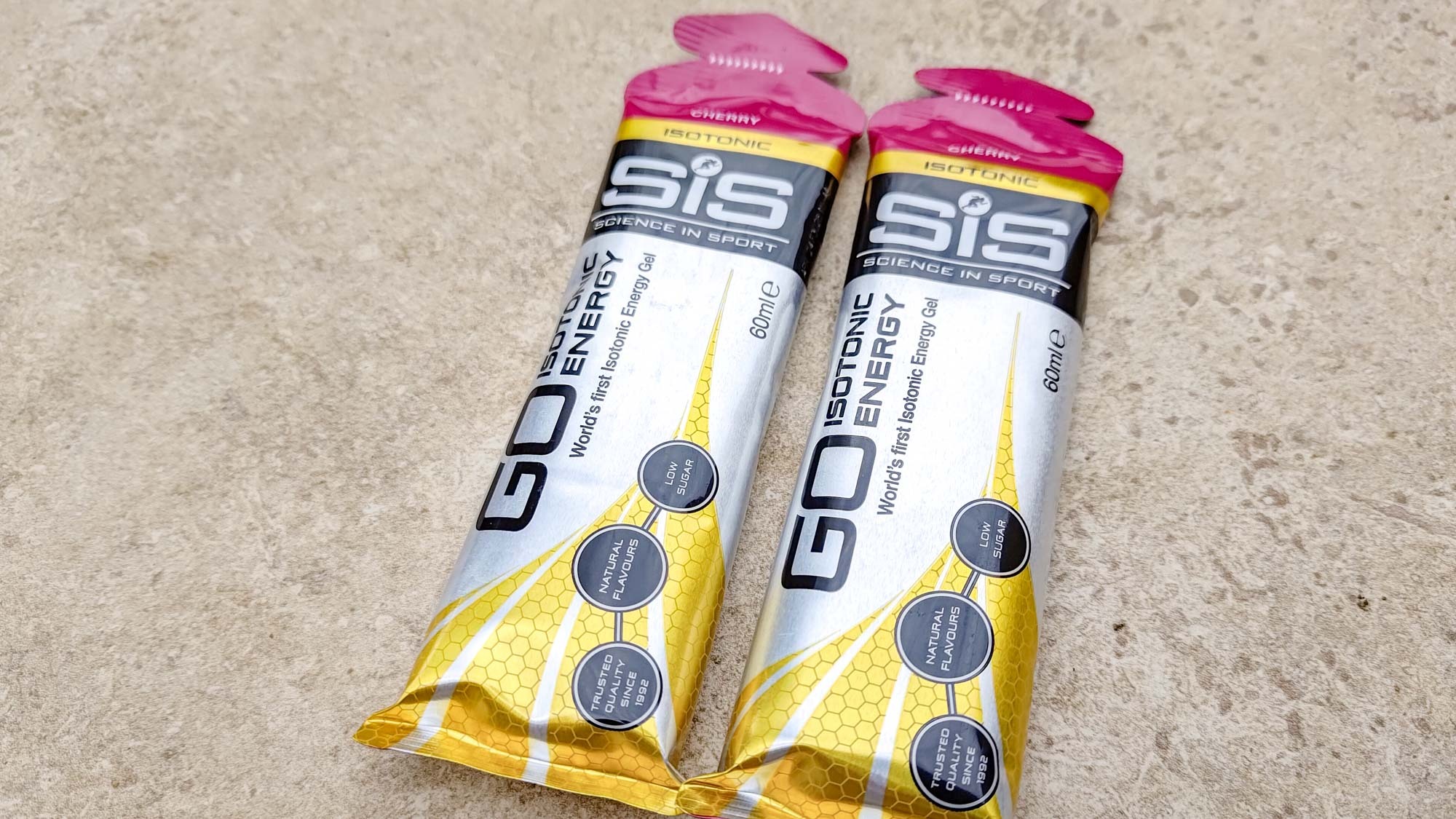 The SiS Go Isotonic Energy Gel isn't exactly a gadget, but it's a useful bit of running gear I'll be bringing along with me. Take even a passing look at our Tom's Guide marathon training advice and you'll see that fueling up during a run is a crucial piece of the puzzle.
Each of these 60ml gel packets tops you with 87 calories and 22g of carbohydrates. The carbs in the gel will break down into glucose once consumed. They'll then be available as glycogen in my liver and muscles which, during the race, will convert to glucose for extra energy.
Burning through hundreds of calories per hour during the run, I'll probably be consuming one of these per hour. So although I've pictured two, I'll likely throw in a couple extra for the day. Many gels need to be consumed with water, but the SiS Go packets can be taken by themselves. Also, the cherry flavor is delicious.
More from Tom's Guide